29th April 2016 - Art, Music, Travel ... and a Fairytale Ending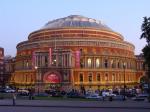 So readers, what else did I get up to in 2015 I hear you ask.
Well, I performed in more oratorio and concerts than ever before, I travelled to exotic Singapore with Scottish Opera and I was a performer in a Turner-Prize-nominated artwork. And to top it all I wrapped up the year with a very happy ending!
It was definitely a good year for oratorio. I got to sing some Dvorak for the first time and I thought the music was wonderful. We performed the Stabat Mater in my hometown of Bray. The concert went really well and I hope that nobody in the audience noticed that I was a bit unsteady on my feet while standing on the elevated platform. I'd only come off crutches a few days beforehand after badly spraining my ankle and yet I'd decided to take a chance and wear heels. It was a gamble, but I think I got away with it – just!
Later in the year I was given the fantastic opportunity of performing the soprano solos in Handel's Messiah at the Royal Albert Hall. This was with The Really Big Chorus, an enormous choir made up of thousands of singers from all over the UK and Ireland. It's quite incredible to perform with such a large choir. When everyone sings together a wall of sound hits you from all sides and makes the hairs on the back of your neck stand up. We gave two performances of this great work on the same day and I was particularly impressed with the children who sang the fiendishly difficult choruses in the matinee performance.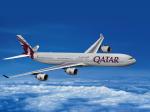 In October I travelled to Singapore for ten days to perform multiple roles in Mozart's The Magic Flute with the Scottish Opera Education Department. I was so excited to be there. Singapore is an island city-state with a population of about five and a half million people, greater than that of the Republic of Ireland. The food is great, the city is clean and safe and there is plenty to see and do. On our day off the cultured members of our group visited the Botanic Gardens, a UNESCO World Heritage Site. The rest of us went to the Universal Studios Theme Park!
Singapore is a very humid city and a smoky haze descends upon it at certain times of the year. Apparently this is caused by forest fires, which are deliberately started to clear land for agriculture in neighboring Indonesia. We certainly got to experience the smog first hand and it made me wonder how it affects the health of the locals. Certainly, for me as a singer, it would be a far from ideal situation.
However, the haze didn't stop us from singing while we were there. On our second night we gave a recital (jetlag be damned!) and we spent the rest of the week coaching schoolchildren in the choruses from The Magic Flute. The shows took place in the Tanglin School, an enormous institution with three thousand pupils and incredible facilities, including a state-of-the-art theatre. We professionals performed multiple solo roles and the children performed the choruses. The music is not easy but they had been practicing all term and they did a great job. In addition to singing the music of Pamina and Papagena I got to sing one of the Queen of the Night's arias, and what a treat that was. Sometimes it makes a nice change to play the baddie.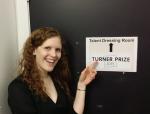 Towards the end of 2015 I became involved in a very interesting project, something different to anything I had ever done before. I was chosen to be one of the soloists in a musical work entitled DOUG, which had been shortlisted for The Turner Prize. The piece was comprised of nine songs and was written for six singers: a soprano, mezzo, alto, tenor, baritone and bass. Luckily there was more than one singer to each voice type, which meant that I didn't have to be involved in every performance. Good thing too, as the piece was performed on a daily basis for almost four months.
I've never been part of a work of art before and it was fascinating. Some people chose to talk while we were singing, though most were extremely respectful. Others stood right beside us, or took photos throughout the performance (something that is an absolute no-no in a concert hall). We performed a section of the piece every half an hour and the audience never knew what to expect. Two of the songs lasted little more than a minute and I always looked forward to the bemused expressions on the listeners' faces when they realised that that was all they were going to get for the next thirty minutes. It was also quite fun to watch their reactions when the baritone sang in falsetto. More than one schoolchild giggled their way through that song!
The piece got quite a lot of publicity, partly because it was so unusual for a musical work to be considered for a visual art award. We appeared on the news a number of times and there was great anticipation on the night the winner was announced. Alas, it wasn't to be. Although we're pretty sure DOUG came a close second the winners on the night were Assemble, a London-based collective who literally built a house within the gallery.
As the year drew to a close I found myself incredibly busy with Christmas concerts and oratorios. It was quite an eventful time; I nearly missed a Messiah performance in Leeds due to a landslide on the train line, I had my wallet stolen on a train leaving Harrogate and I drove through heavy floodwater to get to Ripon Cathedral. But despite the challenges the concerts went really well and the reviews were very positive.
At each of my performances during the month of December the compère made sure to mention my plans for Christmas. Why, you might ask? What was so special about my plans in particular? Well, this was no ordinary Christmas for me. On the 20th of December, after nine performances in close succession, I travelled home to Ireland with my fiancé to celebrate Christmas with our families. And on the 29th December, reader, I married him!